10-29-2008
India screening

March 9 at 10pm
Asian Hot Shots in Mumbai
at the MUMBAI TIMES CAFE on the Linking Road in Bandra

France screening

28 - 29 juin
Asian Hot Shots in Paris
Cinema Peniche, Parc de la Villette
http://penichecinema.net/
09-22-2008
At eight-year-old Ravi Malhotra's school, he learns that non-believers in Christ will go to hell. Knowing his parents are not Christian, his challenge is "Saving Mom and Dad".
04-24-2008
Awards
Prix d'aide à la Création au 31e Festival en Plein Air de Grenoble, France
Prix de la Ville de Mesnil-le-Roi , France
Prix de l'émotion au Festival de Fontainebleau, France
Special Mention at Another Look Euromedcafe, Fondazione Mediterraneo, Naples
Golden Horse at the 16th Mediterranean Festival of New Films, Larissa, Greece
Best Narrative Film at the 12th Annual Kansas City Filmmakers Jubilee, MO, USA
Special Mention at Euroshorts in Warsaw, Poland
Audience Award at River to River - Florence Indian Film Festival, Italy
Jury Prize, Sup' de Courts, Paris, France

Screenplay Finalist Omaha Film Festival, NE, USA
Distinction at Oskariada International Independant Film Festival, Poland
Audience Award at 25e festival cinéma d'ici et d'ailleurs, Sainte-Livrade sur Lot
Cinema Letteratura Film Festival Mauro Bolognini - Premio Regia
6th European Youth Film Festival, Warsaw, Second Prize

04-20-2008
Romain Bisseret - Producer
+33 (0)6 16 32 00 71 / rb@inexcelsisprod.com
www.inexcelsisprod.com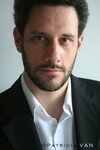 Julien Monestiez - Producer
+33 (0)6 87 16 69 34 / julien@mysteo.com
www.mysteo.com
Kartik Singh - Director, Producer
+33 (0)6 89 84 89 61 / skartix@yahoo.com
01-02-2008

This February, Saving Mom and Dad will be showcased at one of the world's festivals. Since its first edition in 1951, Berlin has risen to the top of film festivals, considered by many to be among the very best, along with Sundance, Toronto and Cannes. Each year, the Berlinale selects a few young rising stars in the film industry to come and make contacts to get future projects off the ground.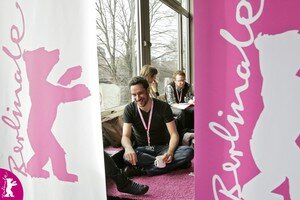 The concept is known as the Talent Campus, and this year SMD producer Julien Monestiez was selected from among over 3,300 candidates. The privilege of participating in Talent Campus will mean lots of exposure for the film. It will have special screenings, and Julien will be interviewed for a spotlight on new producers. Julien will also have the opportunity to meet producers, financiers, and many other people who can help getting the next film made. He'll be pitching a few projects, among them, Kartik Singh's followup to SMD. More to come.